Hightlights
1 ½ hour narrated dolphin watch tour through Murrells Inlet and into the ocean
View the Myrtle Beach, Surfside Beach, Garden City, and Murrells Inlet area from a different perspective
Depart from our dock on the Marshwalk in Murrells Inlet, SC
Narrated tour showcasing the Murrells Inlet area history and aquatic facts
Dolphin Watch, sea turtles, and other aquatic life
Large boat with covered shade area, and a sun deck.
Bathroom on board.
Full range of safety gear including First AID, AED, and Emergency Oxygen
Morning and afternoon trips available
20 years of experience with an on-board Naturalist and Marine Science Majors from CCU
Safe and secure with an experienced USCG Licensed Master Captain and crew
USGC Inspected boats certified for your safety!
Free Parking!!!
Snack Bar, Beer wine, water and soft drinks available on board
What to Bring
Sunscreen
Sun Protective Clothing (ie. Sun Shirt)
Camera
Smiles
Gratuities Customary
Cash for any tips or snacks to be purchased while on board
Rates
$28 for adults
$20 for children 12 and under
Kids 2 and under are Free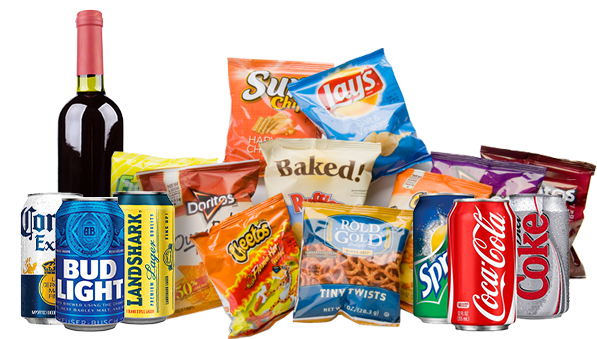 Snacks and drinks available for purchase on board!
(Cash only)
What to Expect
Looking for things to do in the Myrtle beach area? Try our Myrtle Beach Dolphin Watch Tour and Ocean Sightseeing Cruise. We will look for  wild dolphins and other aquatic life feeding and playing in the ocean!
The Myrtle Beach area is home to over 60 miles of coast line. Our trips depart out of Murrells Inlet which is a beautiful saltwater marsh that leads to the Atlantic Ocean. Our on board naturalist will describe the history of Murrells Inlet area to our guests as we make our way to the ocean! Dolphins are wild and not guaranteed but we will do our best to find them. Our CCU marine Science majors will give you all the information about dolphin and other aquatic life as we are out on the water. Our vessel is the only Dolphin watch cruise  in Murrells Inlet with a  with a bathroom on board in Murrells inlet. We also have a snack bar onboard with Beer, Wine, soft drinks and water.
Once we are in the ocean, we travel along the beautiful coast of our area waving to those on the beach as we pass by them! We will look for wild dolphins, sea turtles, and other aquatic life as we cruise the ocean. The cruise is 1 1/2 hours in duration.
Our Vessel is a 46 ft Newton that will hold up to 42 passengers. Large groups are welcome! We also have a huge parking area that is free to park. No hassle parking.
Private cruises for corporate events, wedding parties, family reunions, groups and more. Give us a call or book online . Our Vessel is just right for you. Full range of safety gear on board.
Our Vessel has a covered back deck if you want to avoid the sun or weather, full size bathroom area with sink, & a top sun deck. Our guests will always stay dry. We can go fast or slow. Its up to the group! The top deck gives you a great view of the ocean or go below and get up close to the action.. We can accommodate wheelchairs and strollers on our vessel. Kids of all ages are welcome!
Our watersports company is in touch with all of our other boats on the water to find dolphin as soon as we are in the ocean. We follow all Noaa Marine guidelines and Dolphin smart guidelines for viewing
Disclaimer
This vessel goes into the Atlantic Ocean.  Guests who suffer from motion sickness should take precautions. This activity could be subject to adverse sea conditions such as high winds, waves and sea current. Dolphins are wild and can travel great distances. We will make every effort to find dolphin and other aquatic life, but it is not guaranteed!
Guests should consider their physical fitness level and medical history when determining whether this ride is appropriate.  Guests with cardiac conditions, asthma, diabetes, epilepsy, other heart or respiratory conditions and/ or previous back or neck injury or any other medical condition should take particular caution when selecting this activity.  Guests who have concerns should consult with their personal physician before engaging in any activity that may be strenuous for them. Please note that each activity must meet a minimum number of participants.
Frequently Asked Questions
What forms of payment are accepted?
We take VISA, Mastercard, debit cards and of course cash.
How do we find Express Watersports?
GPS: 4042 Highway 17 Business Murrells Inlet, SC 29576
Smartphone: Type in "Express Watersports" in Maps
Get Directions
Do we need a reservation for the Ocean Sightseeing/Dolphin Watch Cruise?
Yes, reservations are required. Reservations can be made online or by calling 843-357-7777. All reservations must arrive 30 minutes before departure time so that we may check your group in. At the time of departure if seats are available, we will then take walk-ins. If no seats are available, walk-ins will have to wait until the next scheduled departure. The U.S. Coast Guard limits our passenger load.
What is the cancellation policy?
We require 24 hours notice of cancellation in order for us to refund you. If you cancel within 24 hours or are a 'No Show' there is a charge for the full amount.
Do you have restrooms?
Yes. Express Watersports is a full service watersports center. We have restrooms, showers and changing rooms for use after your Ocean Sightseeing/Dolphin Watch Cruise.
Is there a bathroom on board?
There is a full size bathroom on board. We are the only Myrtle Beach dolphin watch boat on the south end with a bathroom on board.
Where do we park?
We have free parking at our watersports center. Please lock all valuables in your car.
What about weather conditions in Myrtle Beach, Murrells Inlet?
Weather conditions come and go in Myrtle Beach. The Captain may either cancel or delay a trip if weather conditions are unfavorable. Rain squalls usually move through quickly. If the Captain cancels the trip there is no charge. If you are able to reschedule we will try again next available time, or if you prefer, we will give you a full refund.
How long is the cruise?
Our Ocean Sightseeing and Dolphin Watch cruises are 1 hour 30 minutes.
What is the minimum age?
Any age may board. Keep in mind other guests if your child is under the age of 3.
What type of boat do you have?
Our vessel is a 46' Newton and is 16 feet wide. It is very stable in the ocean. There are upstairs and downstairs viewing areas. Bathroom onboard.
Is the boat covered?
Yes, partially. The boat has a cabin and sheltered deck for half of the boat and the other half is open to the sun. While some guests prefer the sun, others like to be in a shaded area.
What aquatic wildlife do you see?
We look for Atlantic Bottlenose Dolphins, Batrays, Stingrays, Cannonball Jellyfish, Horseshoe crabs, Loggerhead Sea Turtles, and Leatherback Sea Turtles. Birds we might see include Osprey, American Bald Eagles, Brown Pelicans, Cormorants, and Oystercatchers.
Are we guaranteed to see dolphin?
We can't guarantee seeing wildlife in the ocean, as dolphins are wild animals. It is illegal in the State of South Carolina to feed or trap dolphin for viewing. The Atlantic Ocean is vast, however we do have a very high success rate. Our dolphin watch vessel works with other vessels in our fleet relaying information on sightings, behavior patterns and feeding times.
What about sea conditions?
The ocean is a moving body of water. We will make every effort to minimize any heavy rocking and rolling by positioning our vessel in a way that is most comfortable to our guests.
What about sea sickness?
Guests may take Dramamine, Bonine or any over the counter or prescription sea sickness medicine. Our watersports center does sell Dramamine. If guests are prone to seasickness they should consult their physician.
Is the boat handicap accessible?
Yes! Our decks can accommodate wheelchairs which can be loaded on the boat. We are the only Myrtle Beach Dolphin Watch boat on the south end of Myrtle Beach that can do this.
Are food and beverage available on Board?
We have soft drinks, Beer. wine, water, and snacks available for purchase during the cruise. Cash only.
Is smoking or vapes allowed on board?
No! We do not allow smoking or vapes on the boat.
Is the Tour narrated?
Yes. Our Captain is a Marine Science Major from Coastal Carolina University and will give you both the history of our area and lots of marine facts once we are on board.
What should I wear?
Casual summertime clothes. In the spring and fall we recommend a light jacket.
Can we charter the entire boat for a private event?
Yes, we do offer private cruises. Please call 843-357-777 and inquire about pricing and scheduling
Can we tip the Captain?
Captains and their crew work for tips.
What if I am pregnant?
We do not recommend pregnant women to participate. Please refer to your physician..
What is the season for the Ocean Sightseeing/Dolphin Watch?
At Express Watersports our Ocean Sightseeing/Dolphin Watch runs from March to early December.
What is 360 degree viewing?
360 degree viewing is a sales gimmick. There is no such thing as 360 degree viewing unless you're alone on a boat. All tour boats have people on board and dolphins are below the water line of a boat. People will stand up to see them down in the water. We position our vessel so that both sides and the back of the boat will get the opportunity to see the dolphins. All of our guests are free to walk around our boat and move from side to side. We do not have individual seating so that you're NOT trapped in your seat to see dolphin.
How do dolphins sleep?
Bottlenose dolphins never completely fall asleep. Dolphins only let one half of their brain sleep at a time. Dolphins let the right side of their brain go to sleep while the left side stays awake to control the breathing. Then, a little while later, the right side wakes up and the left side falls asleep.
What kind of dolphin will we see?
Atlantic Bottlenose Dolphin
Do dolphins have friends?
Yes! Dolphins develop friendships that may last for more than 15 years! These dolphins often pair up and help each other out. Female dolphins also pick an 'auntie' dolphin to help them take care of their babies after birth!
Can we feed or swim with the dolphin?
No. there are federal guidelines that prohibit us from feeding or swimming with dolphin.
How Many boats can be on one dolphin pod?
Noaa Marine guidelines states The maximum number of vessels within group of dolphins at
any time should be no more than two.
What is the marine mammal protection act?
The MMPA prohibits the taking and importation of marine mammals and marine mammal products, where "take" means to harass, feed, hunt, capture, or kill any marine mammal, or to attempt to do so. "Harass" means to follow the same dolphin pod on multiple trips, rev engines and speed through the dolphins to scare them off so other boats cant see them, block the dolphins direction of travel, and getting closer than 50 yards, spending more than 30 minutes on viewing the same pod and swimming with and feeding dolphin is prohibited.
Are you apart of Dolphin Smart program?
Dolphin Smart program is a NOAA Federal Program. We follow all the guidelines set forth in the program. NOAA Dolphin Smart program is not available in the Carolinas so we can not be apart of it at this time.
How many years have you've been doing dolphin watches?
Since 1997. We started doing them on our Sunrise parasail trips. We had the dolphin logo on all of our advertisement. We started doing them on our dive boat in 2000 after dive trips. We run them daily. We are the longest running dolphin watch Family owned company in Murrells Inlet.
Are you carbon Neutral?
This is another sales term gimmick tour companies use to promote their business as being green. Companies are promoting this in advertising to describe the business as Buying carbon credits or Carbon offsets to be " Carbon Neutral " to justify how much they are polluting the planet. Its quite simple. You're either creating emissions or your're not. Tour companies use this a Book keeping trick to balance what they are doing in the environment. It is called Green washing. It allows carbon emitters to keep on emitting carbon while masquerading as green company. Dont be fooled by this.
Book Online!
Important Note: All reservations must arrive 30 minutes before departure time so that we may check your group in. A full charge will occur for any reservations that do not show up for the reserved departure time! If you need to change or cancel your reservation, you must call 24 hours before your departure/rental, or you will be charged. We welcome walk-ins, but reservations are suggested.