Welcome to Express Watersports
Express Watersports is your one-stop shop for fun and adventure in Myrtle Beach, South Carolina! With over 24 years of experience in the water sports, parasailing and scuba diving industry, Express is considered the most trusted Myrtle Beach watersports and scuba diving center in the area!
Learn More...

We offer a wide range of activities for everyone to enjoy, from parasailing and jet ski rentals to scuba diving charters and lessons. Our parasailing flights take you up to 500 feet in the air and provide breathtaking views of the ocean and coast. Jet ski rentals allow you to explore the ocean and coastline at your own pace, while our scuba diving charters and lessons give you the opportunity to discover the rich underwater world of Myrtle Beach.

Our experienced and certified instructors will ensure that you have a safe and enjoyable experience, whether you're a beginner or an experienced diver. Our diving charters are led by experienced captains and crew, who will take you to some of the most exciting dive sites in the area.

We are dedicated to providing our customers with the best possible experience and we are sure that our wide range of activities, and our commitment to safety and quality, will make your day with us an unforgettable one. Come and explore the ocean and coastline with us and experience the thrill of adventure. We look forward to sharing our passion for water sports with you!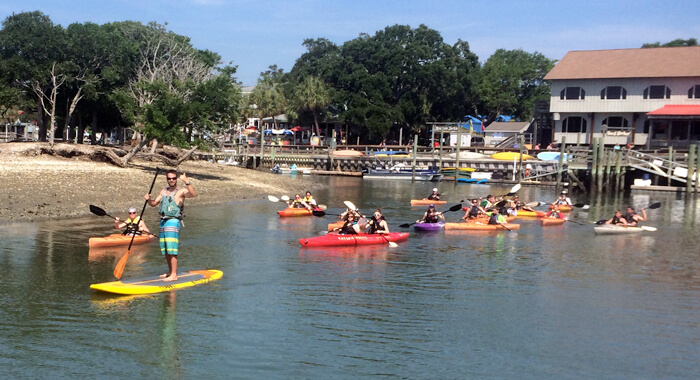 Enjoy breathtaking views of Murrells Inlet, SC and its wildlife inhabitants! Self-guided or guided tours available.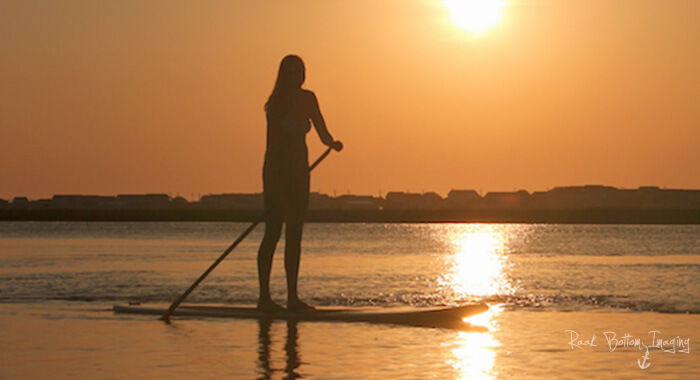 Come try out Stand Up Paddleboarding! They're great for fitness junkies or just leisure paddlers!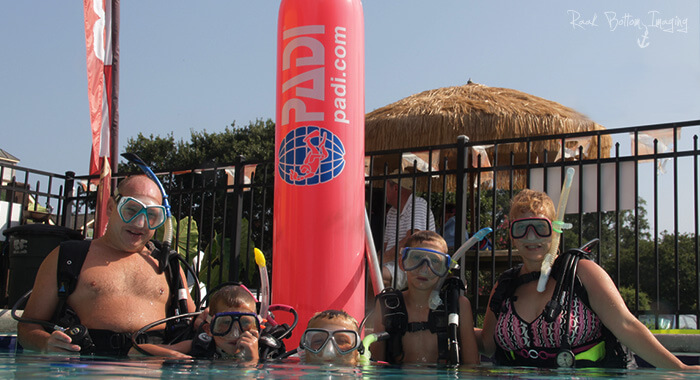 See what Scuba Diving is all about in Myrtle Beach! This is our introductory program to give you a taste of diving.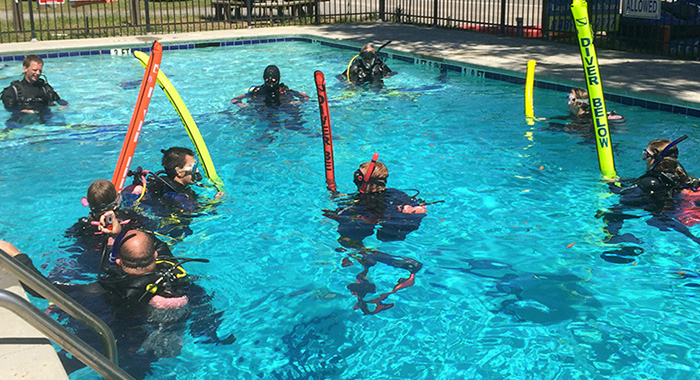 Learn to Scuba Dive right here in Myrtle Beach! Scuba Express makes diving fun, safe, and easy!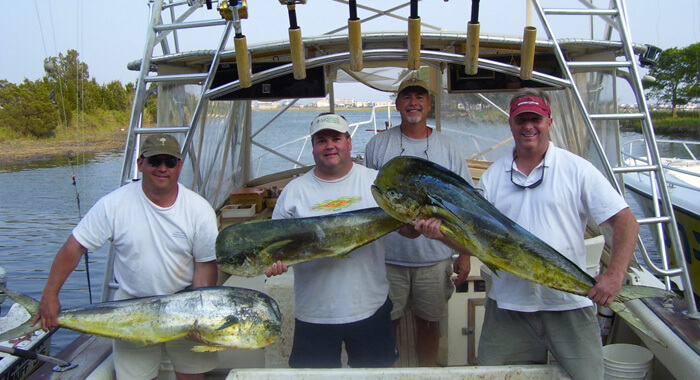 Have a fun time and experience the thrill of reeling in that big catch of the day! Explore fishing charters serving Myrtle Beach, Murrells Inlet, Pawleys Island, Surfside Beach, Litchfield Beach, Garden City Beach, and Georgetown.
Fun for the Whole Family!
Express Watersports offers a wide variety of services for the Myrtle Beach area, such as Scuba Diving, Parasailing, Banana Boat Rides, Kayak & Paddleboard rentals, Ocean Sightseeing and Dolphin Watch tours, catered Sunset Cruises, Jet Ski rentals, and Pontoon Boat rentals. We serve the whole beach from Little River to Georgetown, and all the stops in between, including Surfside Beach, Garden City, Litchfield, and Pawleys Island. All of this located just a short drive from the "heart" of Myrtle Beach in Murrells Inlet. Our retail store sits on over 3,500 sq. ft. of space, packed with things divers and non-divers alike can enjoy. Our friendly and knowledgeable staff will help you gear up for your next outdoor adventure. The South Carolina coast is a place where you can Scuba dive in our beautiful waters or fly high in the sky while parasailing! Express Watersports has something fun for the whole family to enjoy!
We have had many people ask us: what makes you different than all the other watersports places? The answer is simple: we are a Watersports Resort Center! Our location allows us to offer free parking, showers, restrooms, changing rooms, and seating areas for all of our customers. We are located in the heart of Murrells Inlet, directly across the street from the famous Murrells Inlet Marshwalk and restaurant road! Our customers can have fun on the water and have access to food and drinks! If you find yourself waiting on your group to come back to the dock from their watersports adventure, you'll be sure to find a cold drink and tasty snack, along with gorgeous views from the Marshwalk. Customers can also enjoy the comfort and ease of departing from and returning to our own private docks for all activities!
Express Watersports offers an impressive boat fleet, docked conveniently behind Drunken Jack's Restaurant, Bubba's Love Shak, J Peters Grill and Bar, and the Mullet Hut, all located along the Murrells Inlet Marshwalk . Our passenger boats are US Coast Guard inspected vessels! This ensures that the USCG comes before every season and gives all of our vessels and crew a thorough safety exam. Many other companies in the area don't have certified and inspected vessels and crew! All of our crew is CPR certified and AED trained. All of the boat crews are enrolled in a USCG mandatory drug and alcohol testing program as well. Our Newton 46′ is used for scuba diving, Dolphin watch and sunset cruises. Our CWS Ocean Pro 31′ is used for parasailing, and our 31′ Seaquest CWS Rib Inflatable boat are used for dolphin watch cruises, sunset cruises and parasail shuttle. These boats are considered the best built passenger boats in the industry, ensuring a smooth and trusted adventure every time! our jetski rentals are new and our pontoon boats are new. Banana boat rides are new every year Feel free to use code "ONLINE23" at check out when booking activities on this site!
Want to view your memories? Click Here
 WE ARE OPEN!!! BUSINESS HOURS
Monday-Saturday 8am-6pm
Sunday 9am-6pm
Starting October 1st
Monday-Saturday 9am-6pm
Sunday 12pm-6pm
Express Watersports
4042 Highway 17 Business
Murrells Inlet, SC 29576
Get Directions »